Used to remove unwanted and excessive hair on your face, leg, arm, underarm, bikini line, and other parts of your body.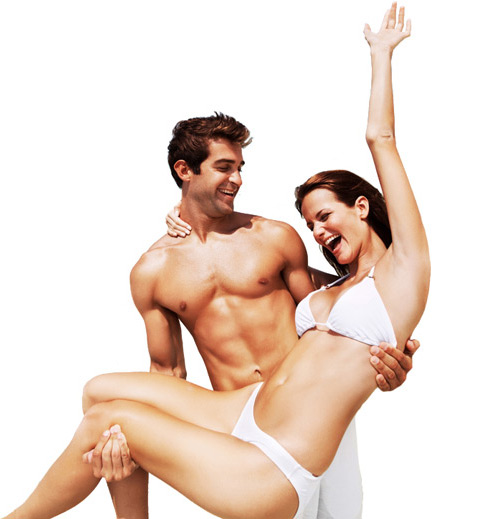 Unwanted hair growth is a common problem that many men and women deal with. Unwanted hair can grow in areas such as the back, lower back, abdominal, in the face, on top or around the lip and chin, arm, underarm, bikini line and other parts of your body. There are many solutions in removing hair such as shaving, waxing, creams, nair, plucking and electrolysis but these dated methods are only temporary and is a recurring cost to you. At the Miami Dermatology Center we offer the latest in laser technology called GentleLase, the laser is quick, comfortable and effective.

GentleLase, Fastest and Safest Choice for hair removal
GentleLase is a used to treat excessive hair growth as well as pigemented and vascular lesions and wrinkles. With GentleLase you have fewer laser pulses and faster treatment. It's also the only laser that has Dynamic Cooling features for maximum patient safety. We are confident that GentleLase will help break your daily habit within 4-5 sessions towards smooth hairless skin.
GentleLase works by targeting and isolating hair follicles without affecting the rest of the skin. The GentleLase works best on light skin with dark hair and uses a powerful laser that is absorbed only by the surrounding dark hair. Destroying the hair follicles ability to regrow. The end result is smoother skin.[/p] [p]We recommend 4-5 treatments to get the best results and the results you want. The amount of sessions vary by person depending on the hair growth cycle, hair color, thickness and density of the hair.
GentleYag's comfort and safety for darker skin
GentleYag successfully treats all skin types and skin tones. Darker skin and slightly tanned skin is treated safely with GentleYag's Dynamic Cooling System to make the procedure as comfortable as possible. GentleYag can be used for any part of the body. Once treated, hair may fall out immedietly following the procedure or will begin to shed within 1 to 3 weeks after treatment.
Laser Hair Removal Photo Gallery
Before Laser Hair Removal
Excessive amount of hair over the back area extending to the shoulders
After Laser Hair Removal
Back area and shoulders were free of any hair
Before Laser Hair Removal
Bikini area had unwanted hair
After Laser Hair Removal
Bikini area was smooth and had no visible hair
Before Laser Hair Removal
Had small patch of undesirable hair under the face
After Laser Hair Removal
Chin was hairless and more uniform
Gentle Hair Removal
Frequently Asked Questions