Juvederm Voluma® treatment areas is the Cheeks.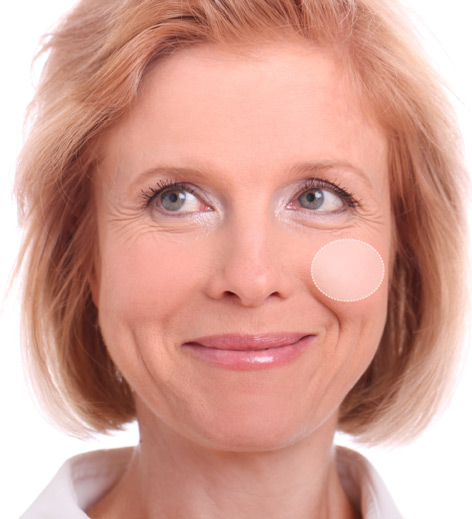 What is Juvederm Voluma®?
Juvederm Voluma® is a colorless injectable hyaluronic acid that is used to add Volume to your cheek area to fix age-related volume loss. Juvederm Voluma® is made with hyaluronic acid that contains a small quantity of the local anesthetic lidocaine to make the injection more comfortable. This gel will lift the skin area in the cheeks and temporarily adds volume to the cheek area.
Advantages of Using Juvederm Voluma®
The lidocaine is a local anesthetic that will help reduce the pain in the area associated with the injections.
Since the active ingredient Hyaluronic Acid is a natural occurring substance in your body then the results will be natural looking.
Duration of Juvederm Voluma®
With the best treatment, Juvederm Voluma® can last up to 2 years of natural looking results.
Juvederm Voluma Photo Gallery
Before Using Juvederm Voluma®
Cheeks did not have noticeable Volume
After Using Juvederm Voluma®
Cheeks have gained more volume and have visible Contour
Before Using Juvederm Voluma®
Cheek area was Volume Deficient
After Using Juvederm Voluma®
Cheeks have more defined Profile
Before Using Juvederm Voluma®
Cheeks were lacking Visible Volume
After Using Juvederm Voluma®
Cheeks have added more volume and have Noticeable Contour
Before Using Juvederm Voluma®
Cheeks were flattening and visible sagging
After Using Juvederm Voluma®
Cheeks have a subtle Lift and additional Volume
Frequently Asked Questions